The Lynskey Homepage
Welcome Home...
John Moran and Maria Lynskey
The following came from http://home.swbell/net/gpmoran/mrn5.html. It contains some VERY interesting information about the LYNSKEY name at the end of the article.
THE MORANS OF CARROWKEEL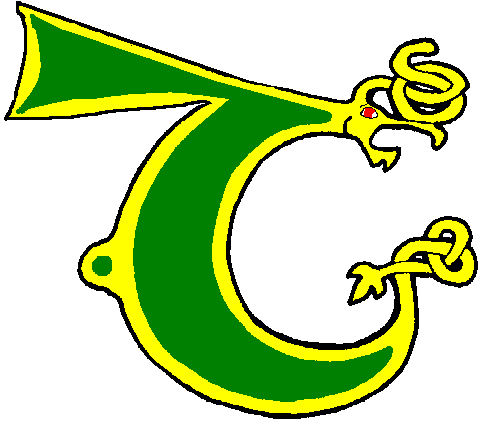 he Morans of Carrowkeel were either a part of the family that settled there during the movement westward to Ardnaree, or they settled in the area when the O'Morains were at their peak of power at Ardnaree. Another possibility is that some of them left ahead of the push by Cromwell's army and settled in the Crossmolina - Carrowkeel. That area was just outside Cromwell's seized Mayo properties which were given to his soldiers.
Cromwell's Settlement Act was in 1653. This established an area for the re-settlement of native Irish removed from their properties by Cromwell's army, and who did resist. The Crossmolina area, probably the River Deel, was the beginning of that territory.
As the O'Morains were still in power at Ardnaree and fought the losing battle to Cromwell, it would appear they were not formally, at least, re-settled at Carrowkeel. Perhaps it is a combination of all three of the possibilities mentioned above. A Moran family having stopped on the westward drift at Carrowkeel with others joining them from Ardnaree or Foxford later.
As mentioned earlier there were Morans in the Carrowkeel area as early as 1440: The priest Ruaid hri O'Morain was at Killeen (not far from Carrowkeel) and Donald O'Morain lived in Carrowkeel in 1486.
Thus far, I have found no records for the period after Cromwell and before 1826 regarding Carrowkeel except for the record that shows Carrowkeele als Carrowkeele Moyla in 1657 to be owned by one of the Bourkes.
Focusing on Crossmolina and Carrowkeel using civil and ecclesiastical records that are still extant, there were just two Moran households in Carrowkeel of Crossmolina Parish between 1826 and 1833. They were the households headed by a John Moran and a Martin Moran (Tithe and Applotment Records).
In 1832, John Moran is shown to be in Crossmolina Parish with Carrowkeel as his home in the registration of the birth of his daughter, Margaret. No wife is listed.
The next Moran listed in the Crossmolina parish records is a Patrick Moran who was married to Mary Lynskey and baptised a son Patrick on January 28, 1846. Their home was not listed. Peter Moran and Barbara Merrick are shown as the parents of Barbara Moran who was baptised in July, 1846 and their home is shown as Carrowkeel.
In the 1856 Griffith's Valuation records there are three Moran residences shown as being in the Parish of Crossmolina at Carrowkeel. The three heads of households are shown as: Patrick Moran, Anthony Moran and John Moran. If John Moran of 1826 is the same John Moran of 1856, this would indicate that the property Martin Moran paid taxes for in 1826, was inherited by his oldest surviving son, Patrick or Anthony. If John Moran of 1826 died, it complicates the issue unless his oldest son was John. It is known that family plots were made smaller by accomodating married children. We know a John Moran, Patrick Moran and a Peter Moran were married and living in Carrowkeel prior to the 1856 records. Peter Moran, nor Anthony Moran are names known to have been carried forward by any branch of our family. Peter could be a son of Anthony's living on the family farm. Michael Moran, who married Maria Lynskey, is most probably living on the John Moran or Patrick Moran farm as Patrick and John are names carried forward in our family.
Michael Moran, who married Maria Lynskey, is the first Moran we can trace backwards to Carrowkeel. We were told he was born there. He had a brother Patrick and a brother, Andrew, a shoemaker who plied his trade in Crossmolina, and a sister Mary.
Michael Moran, who married Maria Lynskey, had a son, Michael, who married Mary "Maria" Caden in February, 1876. A John Carey and a Cate Merrick witnessed the marriage. Patrick John Moran, my father's father and my grandfather, was born to them in December 1876. These are the only dates substantiated by official records still extant.
When Michael Moran, who married Maria Caden died in 1920, his son Michael, who married Bridget McHale, erected a gravestone marker that reads:
Michael Moran
(Carrowkeel)
who died 4th Sept., 1920
Age 77 Years.
That would mean Michael Moran, who married Maria Caden, was born in 1843.
Incidently, the marker goes on to read:
Also Maria Moran
Who died 28th May, 1928,
Age 70 years.
That would mean she was born in 1858. She was fifteen years younger than her husband Michael. Crossmolina parish records recorded their marriage in February, 1876. She would have been 18 and he 33.
If Michael Moran, who married Mary Caden, was the first born or second born or even just one of the earlier children of the marriage between his father, Michael and Maria Lynskey, it follows Michael and Maria Lynskey were married in the early 1840's. This is a high percentage guess as the first born male was often named for the father. The additional years would help to account for the fact the first born was a girl. If Michael Moran, who married Maria Lynskey, was 18 - 30 when he got married, that would mean he was born in the period 1809 - 1825. He would not have been listed in the 1826 Tithe and Applotment records since he was not a landowner, but a child of a landowner: John or Martin Moran.
Continuing with supposition - as there were only two Moran households shown in Carrowkeel in the 1826 Tithe and Applotment records, those of Martin and John Moran, it makes sense that one of them is the father of Michael Moran, who married Maria Lynskey. The Griffith's Valuation records for 1856 show no Martin Moran but does show a John Moran, thus - John Moran could reasonably be guessed to have been his father (if Michael was one of his early children and he were 18-30 years old when he married, then he would be thirty years older or 48 - 60 years old). The 1856 records also show a Patrick Moran household and an Anthony Moran household. Michael Moran, who married Maria Lynskey, had a brother Patrick. This could mean Michael's and Patrick's father was a Patrick as that name was used more than John in succeeding generations. Traditionally in Irish families, the oldest son marries first and inherits the land. Since both Patrick's and Michael's decendants both have farms, figuring out who was the oldest is not easy. Going by the dates of birth of their children does not help and show the boys wereprobably very close in age.
There was a Patrick Moran baptised at Crossmolina on January 18, 1846 and the parents were given as Patrick Moran and Mary Lynskey. This could be the Patrick Moran listed as a head of household in 1856
THE LYNSKEYs
The family name, Lynskey, as stated earlier is an unusual Irish name. Edward MacLysaght, the expert in Irish names, says it is a form of LYNCH that is peculiar to County Mayo and County Galway located in West Ireland.
Maria Lynskey was from Gortnahurra in Moygownagh Parish, the parish immediately north of Crossmolina Parish. Her father was James Lynskey of Gortnahurra. She had two brothers: John and Ned, and three sisters, Kathreen (that's Kathreen, not Kathleen) and Bridget. The name of the third sister is not known. John married and lived in the Lynskey homeplace at Gortnahurra. Ned never married. He was a "tradesman" and lived in Crossmolina. John died as a young man with no family (we do not know what happened to his wife), he left the Lynskey family home to Kathreeen. Ned being the last of the line, ended the Lynskey lineage.
Bridget, called Biddy, married a Hastings from Westport, County Mayo. Kathreen married John Wears of Glenadadagh, County Mayo. The other daughter, married a Gallagher and they had a daughter, Bridget, who married Michael Gill.. As Kathreen and John Wears had no children, the Lynskey homestead passed to Kathreen's niece, Bridgett (Gallagher) Gill. Her son, Jack Gill, took up residence in the Lynskey home.